Description
Dry Iron
A clothes iron is a device that, when heated, is used to press clothes to remove creases. It is named for the metal of which the device was historically commonly made, and the use of it is generally called ironing. Ironing works by loosening the ties between the long chains of molecules that exist in polymer fiber materials. With the heat and the weight of the ironing plate, the fibers are stretched and the fabric maintains its new shape when cool. Some materials, such as cotton, require the use of water to loosen the intermolecular bonds.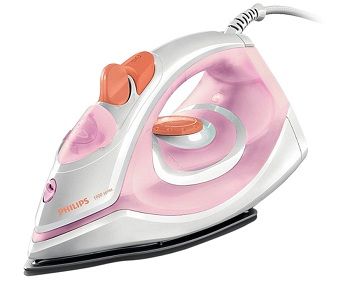 Here you can find something more than just home electronics; you can find real comfort and satisfaction here! Our goods are the combination of perfect design and an ideal functionality. We have a tremendous variety of different models. Nowadays clients' claims become so scrupulous that sometimes it is very hard to satisfy them. But we provide only real bestsellers and our products have a great number of options that can really help you. You'll be amazed with its simplicity and durability.
Our manufacturers and vendors provide only new technologies and it is very important because nowadays we see a furious development of electronics industry. We also provide different economical, social and even technological researches. The main goal of their analysis is to find out the changes of clients' demands and other useful data. We are trying to introduce positive results of our explorations.
If you want to know more information about our goods, terms, guarantees and other features, you can address our superb 24/7 support system. Also you can save some money at our store because we always provide different promos and you can get good discount and other benefits.
Remember that only in our store you can buy fashionable, solid and very functional home electronics.